the biggest losers
Who loses the most under amendment 66?
Is Your District One of Colorado's Biggest Losers?

Amendment 66 promises the world to kids and parents, but actually can deliver very little of what its supporters promise. Unfortunately, its unintended consequences can be seen across the state. There are four types of "Biggest Losers" as explained below. Even if your school district isn't included in one of the categories, is it really fair to subject those school districts that are included to Amendment 66?

There are four types of losers:
---
1) There are 95 school districts that lose under the new formula. In short, if Colorado raised taxes by $1 billion per year without implementing the new funding formula prescribed by Amendment 66, these school districts would fare better.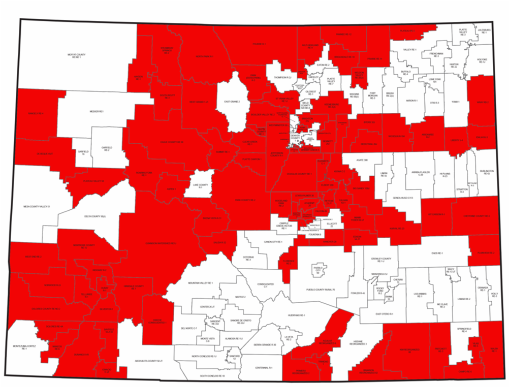 ---
2) Taxpayers all across Colorado will feel the effects of Amendment 66 in increased income taxes, but the many districts may also need to raise property taxes in order to fulfill funding requirements if Amendment 66 passes.

This is a double whammy to Coloradans who already are struggling to make ends meet.


---
3) Under Amendment 66, "per pupil" funding decreases in 20 school districts immediately. These districts include Cheyenne County, Clear Creek, Hanover, Gilpin County, Ignacio, Aguilar, Kim, Plateau Re-5, Debeque, West End, Ouray, Aspen, Telluride, Norwood, Cripple Creek, Arickaree, Briggsdale, Prairie, Pawnee, Liberty J-4.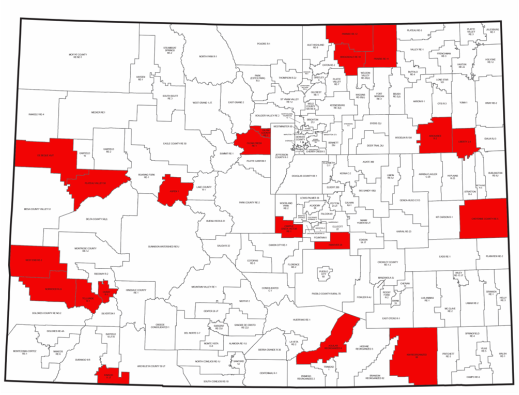 ---
4) Finally, there are several school districts whose money gets funneled into Denver, such as Douglas County School District, Jefferson County School District, Littleton School District in Arapahoe County, Cherry Creek School District in Arapahoe County and Boulder County School District. This means that taxpayers in these counties pay more into the system than they receive back.


For example, for every dollar Douglas County taxpayers put into the system, the school district receives just 50 cents back. For every dollar that Jefferson County taxpayers put into the system, the school district gets just 53 cents back.